Privacy policy
VARD respects your privacy and is committed to protecting any personal information that you may provide through the site. The following information is designed to help users of the site to understand what information we gather from the site and how this information is handled.
30. June 2021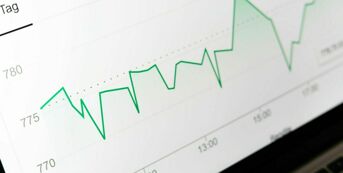 In general, you can visit this site without telling us who you are or revealing any information about yourself. Our web servers collect the domain names and IP addresses, not the e-mail addresses, of visitors. In addition, there are portions of this site where we may need to collect personal information from you for a specific purpose, such as to provide you with certain information you request. The information collected from you may, inter alia, include your name, address, telephone, and e-mail address. The legal basis for our collection of your personal data is your consent, which you may withdraw at any time.
Domain name information that we collect is not used to personally identify you. IP addresses are analyzed to give us insight in companies showing interest in the products presented on the site and to help us improve our products and services. Logs are aggregated to measure the number of visits, average time spent on the site, pages viewed, etc. We use this information to measure the use of the site and to improve the content of the site. The legal basis for our collection of IP addresses and creation of logs is our legitimate interest.
When other information is collected from you, such as your name and e-mail address, we let you know at the time of collection how we will use the personal information. Usually, we use the personal information you provide only to respond to your inquiry or to process your request (such as to receive electronic newsletters or to subscribe for press releases). This information may be shared with other VARD businesses, but only if necessary, to fulfil your request or for related purposes. The legal basis for our collection and sharing of your personal data is your consent and our legitimate interest, respectively.
We may also share the personal information you provide with other companies that we have hired to provide services for us. These companies - our vendors - are bound to use personal information we share with them only to perform the services we have hired them to provide. We do not share, sell, or lease personal information about you to any third parties for their marketing use. We will release information about you if you direct us to do so, if we are required by law to do so, or in other legally limited circumstances (for example, to protect your account from fraud).

VARD has implemented adequate safeguards in accordance with applicable law to protect your personal data processed by third party service providers.
VARD publishes newsletters via email
The recipients email address is stored in a separate database and is deleted when you cancel your subscription. The email address is also deleted when we receive feedback that it is no longer active.
VARD and the data processor can gain access to the following information about activity in the newsletter:
– opening of emails (by loading of images)
– clicks in the email
– geographical location of email server
– email client
– shares in social media
VARD can use this information to follow up interest the recipient has shown for specific products or events. The information is not shared with third parties. The legal basis for our processing of your email address is your consent, which you may withdraw at any time. The legal basis for our processing of opening of emails, clicks, location, etc. is our legitimate interest.
Cookie policy
When using vard.com, you consent to the use of cookies.
In order to develop and improve vard.com we use Google Analytics and Google Tag Manager. This is a web analytics service.
The service uses cookies. Cookies are small text files that are stored on your computer, mobile phone, tablet, or similar. Cookies contain data that is collected for statistics on the use of vard.com. When using vard.com, the following information is collected:
• Your IP address, browser and operating system
• Location of visit
• Time of visit
• What pages on vard.com the registered IP address visits and duration of the visit
• The link you used when you visited vard.com.
• What were clicked on during the visit and any files that were downloaded
The information is sent from your browser to Google and Google's servers.

The following cookies are used when using vard.com:
| | | | | |
| --- | --- | --- | --- | --- |
| Cookie | Domain | Type | Description | Duration |
| test_cookie | .doubleclick.net | Advertisement | This cookie is set by doubleclick.net. The purpose of the cookie is to determine if the user's browser supports cookies. | 15 minutes |
| _ga | .vard.com | Analytics | This cookie is installed by Google Analytics. The cookie is used to calculate visitor, session, campaign data and keep track of site usage for the site's analytics report. The cookies store information anonymously and assign a randomly generated number to identify unique visitors. | 2 years |
| _gid | .vard.com | Analytics | This cookie is installed by Google Analytics. The cookie is used to store information of how visitors use a website and helps in creating an analytics report of how the website is doing. The data collected including the number visitors, the source where they have come from, and the pages visted in an anonymous form. | 1 day |
| _gat_UA-36625713-2 | .vard.com | Analytics | This is a pattern type cookie set by Google Analytics, where the pattern element on the name contains the unique identity number of the account or website it relates to. It appears to be a variation of the _gat cookie which is used to limit the amount of data recorded by Google on high traffic volume websites. | 1 minute |
| cookieconsent_status | .vard.com | | Determining whether cookies are allowed or not | Up to 6 months |
| __utma | .vard.com | Analytics | Identification of unique visitors | 2 years from set/update |
| __utmt | .vard.com | Analytics | Calculating the speed of the website | 10 minutes |
| __utmb | .vard.com | Analytics | Maintaining and continuing a user's session | 30 mins from set/update |
| __utmc | .vard.com | Analytics | Determining whether a new user session should be created or not | End of browser session |
| __utmz | .vard.com | Analytics | Storage of reference used to reach the website | 6 months from set/update |
When using vard.com, you consent to that Vard Group AS and Google processes information about you in the manner and for the purposes set forth herein. You may refuse or withdraw your consent for the use of cookies on your computer by changing your browser settings.
VARD may, from time to time, revise or make changes to this privacy policy.
Place of jurisdiction and contact information
This notice shall be governed by and construed in accordance with Norwegian law. If any provision of this notice shall be unlawful, void or for any reason unenforceable then that provision shall be deemed several and shall not affect the validity and enforceability of the remaining provisions.
National and international data protection gives rights to data subjects. The data subjects have, under some circumstances and subject to the laws of the particular jurisdiction, the right to request access, rectification, erasure and/or restriction to processing of their data.

If you have questions or want to exercise your rights as a data subject, please contact us through privacy@vard.com. You have a right to complain to the Norwegian or local Data Protection Authority if you consider that we have breached the data protection legislation, but we encourage you to contact us first, before filing such complaint.
Copyright © 2021 VARD
All rights reserved