Products and services
Integrated products and services with a shipbuilder's perspective
With more than four decades of shipbuilding competence, we simplify the shipbuilding process for our customers by offering integrated innovative products and services through our network of highly specialized subsidiaries.
---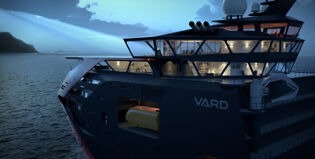 Full-service shipbuilder
VARD truly operates on a global scale, with several specialized subsidiaries providing a range of products and services and seven modern shipyards strategically located across four continents.
The collaboration between all of VARD's disciplines and locations, combined with an international network of specialists and suppliers, provides us with the ability to offer tailor-made solutions, and ensures that our customers receive consistent and high-quality products and services in all markets we serve.