Remøybuen
Fishing Vessel for Remøybuen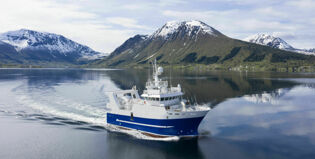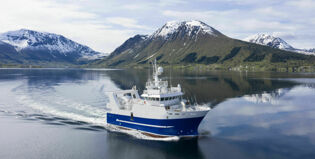 Remøybuen is cassified for deep sea fishing. It is a combined long liner and Danish seiner, and can accommodate a crew of 11 persons on board. The vessel will feature the first-of-its-kind electric-driven seine drums developed by Seaonics, which will deliver a winch package of two seine drums, two net drums and one cod end winch.
The fishing vessel is specially developed for Remøybuen, and designed by the customer in close relationship with West Maritime in Fosnavåg, Norway. It has a length of 28 meters and a beam of 9.5 meters
Build specifications
Remøybuen
ship owner
Vard Aukra
outfitting yard
May 2020
delivered
West Maritim
ship designer
Seafood
sector
WM28-01
design
Fishing Vessel
type of vessel
904
yard no.
Technical specifications
28 m

length overall

24 m

length between p.p

9.5 m

breadth moulded

11 pers

accommodation