TSS PIONEER delivered
We are pleased to announce the delivery of Asia-first newbuild Taiwan-flagged Service Operation Vessel (SOV).
08. March 2022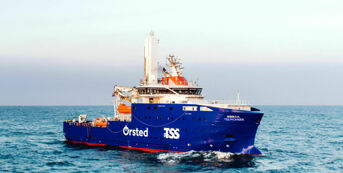 Windfarm Support Vessel
On March 8, 2022, the SOV TSS PIONEER was delivered at the VARD Vung Tau shipyard in Vietnam. The vessel has been constructed through Ta San Shang Marine Co., Ltd., a joint company of MOL and Ta Tong Marine Co., Ltd.
The vessel, Asia-first newbuild Taiwan-flagged SOV, will soon sail to Taiwan and once the vessel is ready for operation, it will be chartered to Ørsted, the world's leading offshore wind power company.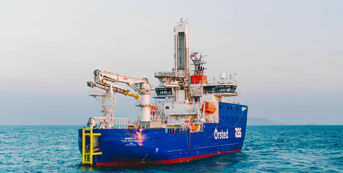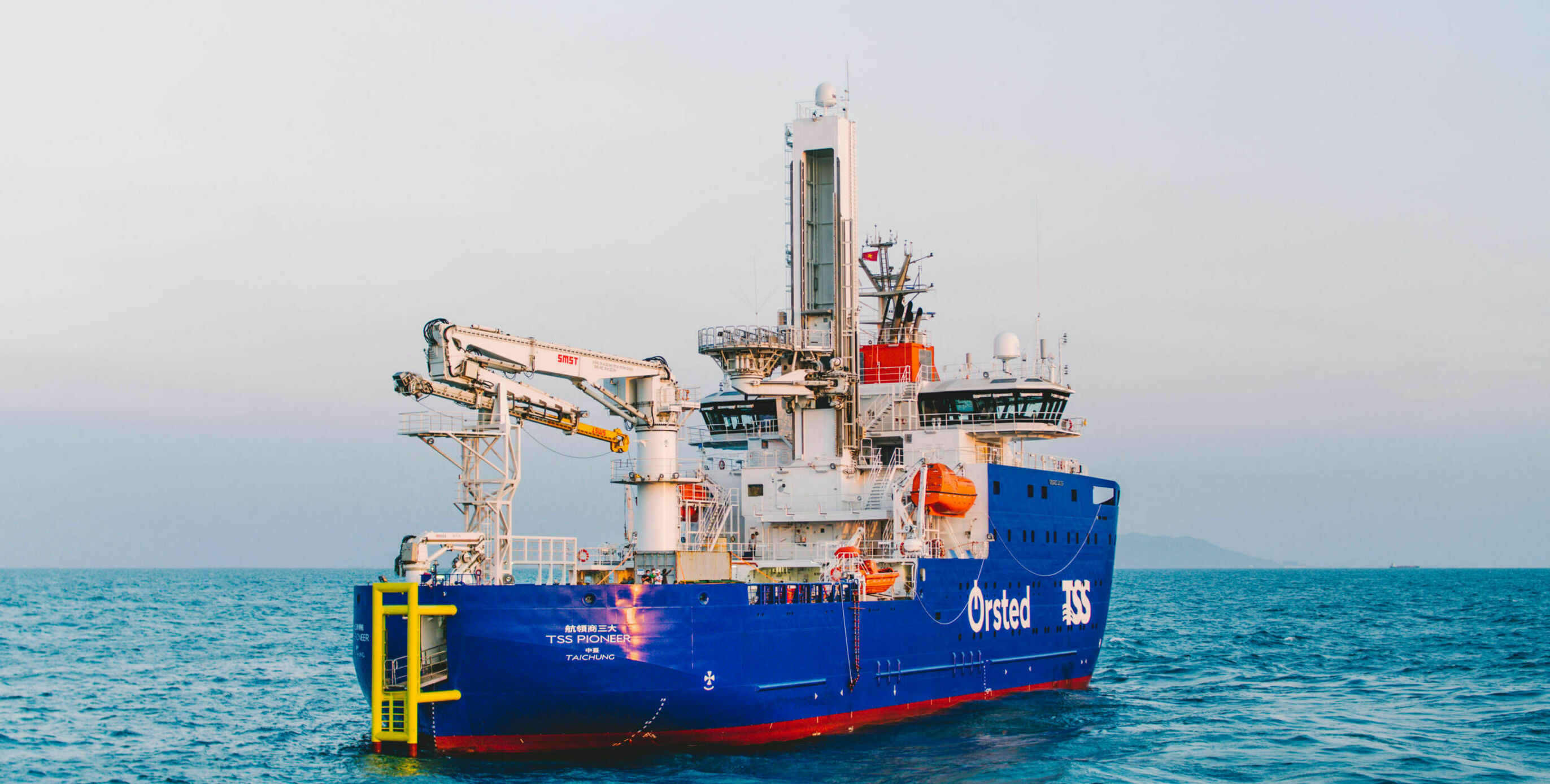 This vessel will support the operations and maintenance (O&M) of the 900 MW Greater Changhua 1 & 2a Offshore Wind Farms, the first large-scale and far shore wind farms in Taiwan, which are being constructed by Ørsted. She will provide optimal offshore working conditions, and via its walk to work gangway ensure safe access onto the wind turbines for the O&M technicians.
Addressing environmental issues in line with "MOL Group Environmental Vision 2.1", MOL strives to reduce its environmental impact by proactively carrying forward "Environment and Emission Free Businesses" including offshore wind power business.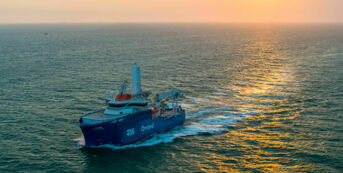 The vessel is specially designed and equipped for the complicated and harsh environment in the Taiwan Strait.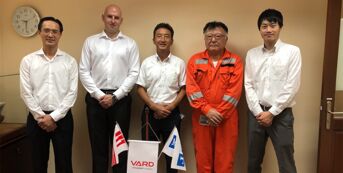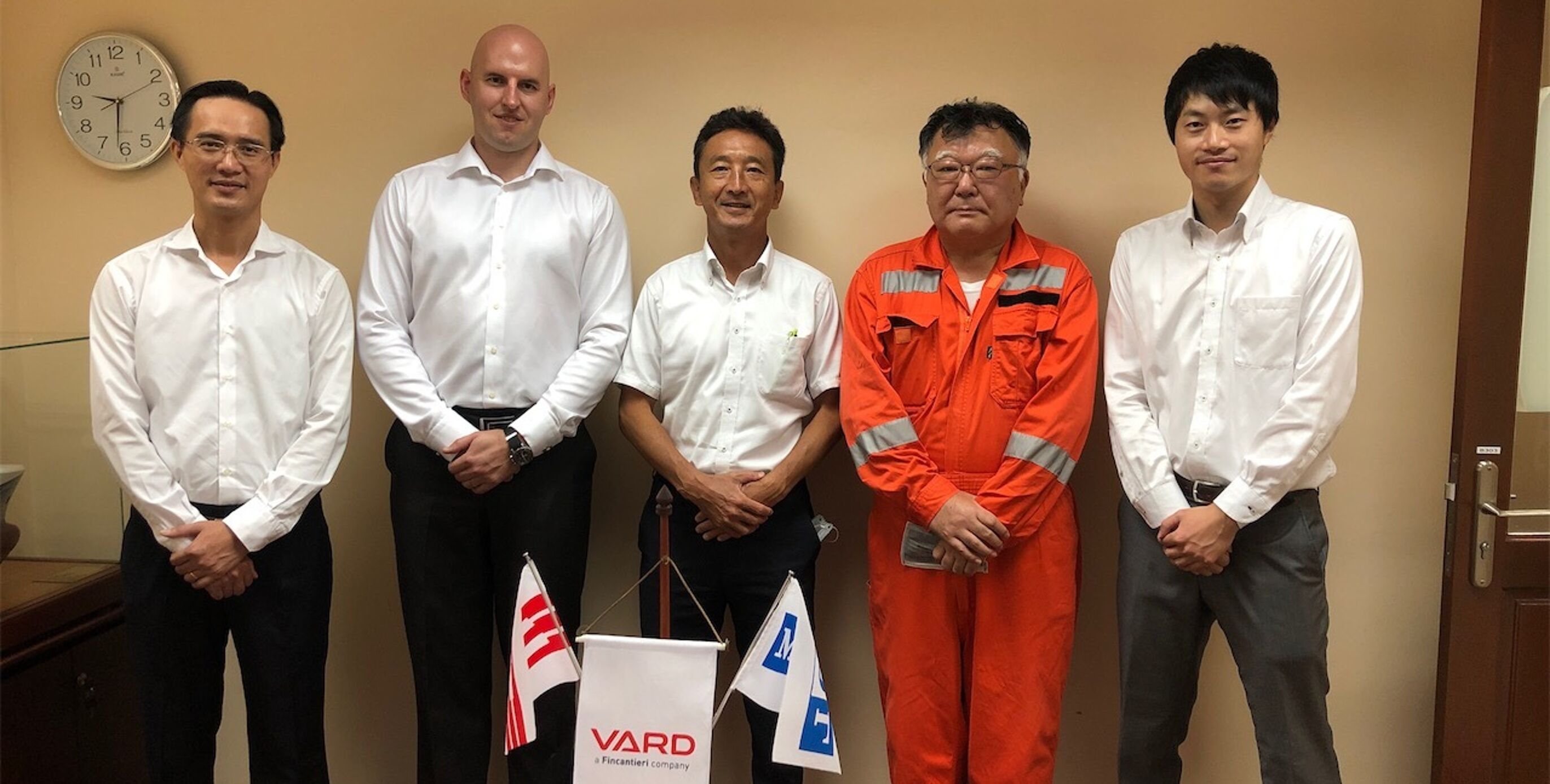 From left: Tran Thanh Binh (Deputy General Director, Vard Vung Tau), Sivert Skarn (Genaral Director, Vard Vung tau) Sakanishi Yutaka (Chief Country Representative, Vietnam & Myanmar, MOL), Shimotai Hiroshi (Site manager, MOL) and Danno Takashi (Deputy site manager, MOL).