Communication
A set of forward-thinking ICT solutions for marine vessels.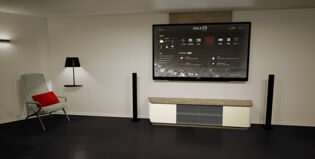 Scalable and flexible solutions
With the SeaQ Communication we provide shipowners with scalable and flexible solutions, combined with a shared robust IT infrastructure.
By utilizing our excellence of integration, we offer a wide selection of networking, internal communication, security products, and infotainment.
A team of experts at your service
Our team of skilled workers are tuned to deploying latest technology while maintaining state of the art first class quality services in ICT, bringing focus on smart operations and safety.
We can provide you with a complete delivery, or consulting services, where you are leveraging from our in-depth technical knowledge of maritime applications.
What you get with SeaQ Communication
IT infrastructure
Networking
Telephone Systems
Intercom Systems
Public Address and General Alarm Systems
CCTV
Synchronized Time-keeping (Master clock)
Infotainment Systems (IPTV, information publishing, and BGM)
Single point of contact for the solution designs
System engineering
System delivery
System maintenance
Lifespan service - for both new builds and retrofits
Certified partner of Bosch Security and Safety Systems
Certified partner of Alcatel - Lucent Networking and Communication
Adaptation to customer requirements
Power, heat, and weight reduction in focus
All deliveries can include remote access for on-shore support

SeaQ Power
A complete set of power solutions and components that generate, distribute, and control power onboard vessels.
Explore

SeaQ Bridge & Navigation
Future oriented bridge and navigation solutions for all types of vessels.
Explore

SeaQ Control
Control solutions designed to improve usability and enhance the vessel's performance at sea.
Explore