Platform Supply Vessels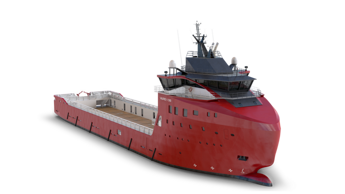 Platform Supply Vessels
Platform Supply Vessels perform a variety of tasks supporting offshore oil and gas activities. We design cost-efficient, modern vessels guided by the core priorities of cargo capacity, advanced maneuvering capability, and low fuel consumption.
These strong performers are developed to endure the most challenging environmental conditions and can be customized to fit the specific needs of the client. Engine and propulsion configuration, general outfitting, interior design, and additional options are adapted to each design as required.
We invite you to discover the VARD 1-Series and to get inspired by our references and deliveries. Contact us to discuss your plans and explore your options.