Antartic Aurora
Longliner for Australian Longline Pty Ltd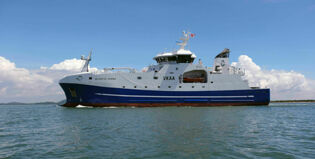 Antartic Aurora, designated ST-156L from Skipsteknisk AS, is a longliner with diesel electric propulsion. The vessel is specially designed for lining through moonpool in centreline, to extend the time of fishing operations under severe weather conditions, and with high maneuverability and station keeping capabilities.
It is designed for operating in Antarctic during the Austral Summer months. Because of this operating profile, the vessel must comply with the new international code for non-SOLAS ships operating in polar waters.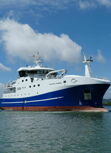 Build specifications
Seafood
sector
Vard Vung Tau
outfitting yard
Australian Longline Pty Ltd
ship owner
October 2020
delivered
Skipsteknisk
ship designer
Other
design
Longliner
type of vessel
916
yard no.
Technical specifications
61.9 m

length overall

57 m

length between p.p

13.5 m

bredth moulded

850 t

deadweight

30 pers

accommodation