Deep Explorer
Diving Support and Construction Vessel for Technip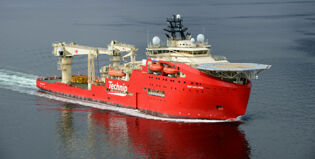 Deep Explorer is purpose designed as an Offshore Subsea Construction and Diving Support Vessel, with a high focus on good sea keeping abilities and excellent station keeping performance. The vessel is also prepared for a VLS (vertical lay system).
• Large, high standard and comfortable accommodation with low noise levels.
• The vessel is designed environmental friendly with focus on low fuel consumption and has a CLEAN DESIGN class notation.
• 24 man SAT dive system
• Large working deck
• 400 and 58 T AHC offshore cranes
• 2 Subsea Cranes
• Work Moonpool 7,2m x 7,2m
• Dive moonpools 3,9m x 3,9m
• Helicopter landing platform (Helideck)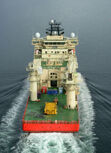 Build specifications
Technip
ship owner
Vard Langsten
outfitting yard
June 2016
delivered
Vard Design
ship designer
Energy
sector
VARD 3 06
design
Diving Support and Construction Vessel
type of vessel
818
yard no.
Technical specifications
157 m

length overall

144.6 m

length between p.p

27 m

breadth moulded

8.5 m

max scantling draught

11000 t

deadweight

150 pers

accommodation