Viking Octantis
Expedition vessels for Viking.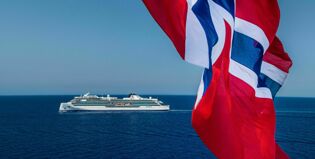 Especially designed and developed for comfortable expeditions in the Arctic, Antarctica and North America's Great Lakes. The Viking Octantis has a length of 205 meters and is the largest vessel built by VARD so far,
Characteristics of the vessel are a straight bow, longer hull and state-of-the-art fin stabilizers that allows the ship to glide over the waves for the calmest possible journey. The ice-strengthened Polar Class 6 hull will provide the safest way to explore in polar regions, and the u-tank stabilizers will significantly decrease rolling when the ship is stationary.
Build specifications
VIKING Cruises
ship owner
Vard Søviknes
outfitting yard
Vard Tulcea
hull yard
906
yard no.
December 2021
delivered
Vard Design
ship designer
Adventure
sector
Technical specifications
205 m

length overall

23.5 m

breadth moulded

378 pers

accommodation

189

Staterooms