Join us to power the green transition
Are you looking for new opportunities? Would you like to use your engineering competence and driving force to create ships for the future? Want to take a deep dive into sustainable ship design and shipbuilding with an acknowledged industry leader? - If so, we very much want to hear from you.

VARD is a major player in the global shipbuilding industry with a forward-leaning ownership. We have a long and proud history serving innovative customers worldwide highly advanced vessels and solutions. Our inherent flexibility and integrated value chain have enabled us to successfully diversify into new shipping segments and blaze a trail in green technology development and system integration.
Relevant career opportunities in Vard Design and Vard Design & Engineering
Looking to the future
Optimizing vessel performance and efficiency from hull development all the way through to operative systems has always been our lifeblood. We strive to be at the forefront in a very competitive market, by giving our co-workers opportunities for professional development, and using the latest tools and software.
Our current strategy is embedded in sustainable shipbuilding and sustainable products, as we adapt to the new world of autonomous maritime operations and green alternative fuels. By joining VARD you can help deliver solutions that mitigate carbon risk while enhancing operational gains for owners. What better way to do your bit for the environment than by using your skills in the targeted application of eco-friendly technology.
Take a look at The Future of ships, to see several of our noteworthy projects.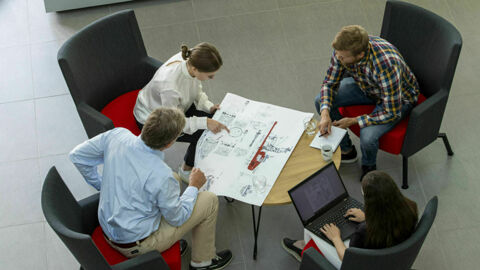 We want the best talents
Our headquarters are located in Ålesund on the west coast of Norway. We focus on nurturing local competence as well as actively recruiting motivated talent from overseas with the right competence. We have ongoing opportunities for Structual engineers, Senior Structual Engineers and Principal / Senior Engineers, and other engineers with knowledge and experience in complex vessel design and green fuels. We invest a lot in research and innovation, so having an innovative mindset is a key attribute.

Empowerment
We strongly believe in empowering all our employees. We encourage everyone to come forward with ideas that will challenge our existing organisation and suppliers to become even more future oriented. We look for both productive engineers and individuals with vision who can contribute to our long-term development. As an equal opportunity employer, we look mostly for motivation, expertise and team spirit.
We offer attractive remuneration and a working environment characterized by multidisciplinary collaboration. If you relish the prospect of working on challenging problems alongside bright colleagues, VARD is for you.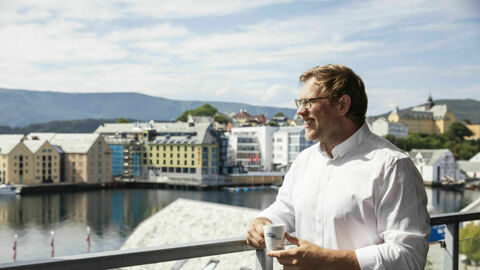 Career development
We urge you to consider the clear benefits to joining an organisation like VARD. As well as adding a recognized name to your experience portfolio we can provide you with invaluable exposure to complex projects and bold clients seeking for new solutions to their fleet of vessels.
In terms of adding to your knowledge and skills, we are a global player with great opportunities to move across different departments. Our entire value chain is open to you from concept development, hull construction and commissioning at yards, right through to delivery. We have yards in Norway, Romania, Vietnam and Brazil giving us enviable geographical reach. Also, our subsidiaries Vard Electro, Vard Accommodation, HVAC and Vard Piping offer an excellent opportunity to explore the complete value chain.

A word about Ålesund
VARD is located in modern waterside premises in the heart of the city. Ålesund is the largest centre in Møre og Romsdal county and is famous for its Art Nouveau architecture. We enjoy a great quality of life, with excellent possibilities for cultural pursuits and recreation in the great outdoors. Nearby are some of Norway's most spectacular fjords and mountains. Our local international airport at Vigra offers frequent connections to Oslo, Bergen and Trondheim, as well as (barring travel restrictions) direct flights to Amsterdam and London and seasonal flights to selected holiday destinations in Europe.
Ålesund is also the heart of one of the largest export regions in Norway. Values for more than 42 billion NOK were exported from the region in 2020. Approx. 20% of Norway's fishery export comes from this area. The region is known for its entrepreneurship mindset that over time has developed into strong business clusters within fishery, aquaculture, bio marine, maritime and furniture industries. VARD is rooted in this proud history. Part of the clusters is also Ålesund's university, NTNU, providing leading educational programs in close cooperation with the businesses. Welcome to a region full of entrepreneurial spirit and outreaching perspectives!