Ship repair and conversion
Our shipyards provide ship repair and conversion services on all types of sailing vessels.

Part of the maritime cluster
We consist of several disciplines and locations in the heart of the maritime cluster in Norway. Strong collaboration and a network of specialists and suppliers are key success factors that benefits our customers.

Flexible and responsive
Utilizing the strength of the good and well-integrated cooperation we have between our three yards Langsten, Søviknes, Brattvaag and Vard Electro, with close distance between the locations, and easy transfer of personnel.
Contact us
---
Wilhelm Eggesbø
Senior Vice President After Sales
Vard Group AS, Headquarters
Ålesund
email hidden; JavaScript is required
Bjørn Hellebust
Sales Manager
Vard Group AS, Headquarters
Ålesund
email hidden; JavaScript is required
Ove Tennfjord
Sales Manager
Vard Group AS, Headquarters
Ålesund
email hidden; JavaScript is required
Ronny O. Langset
Yard Director
Vard Langsten
Tomrefjord
email hidden; JavaScript is required
Arnt Inge Gjerde
Yard Director Vard Søviknes & Vard Brattvaag
email hidden; JavaScript is required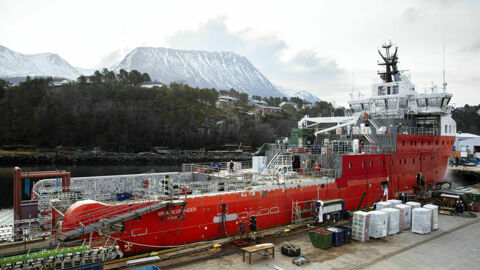 Repair
Our offering include a wide range of ship repair services including:
Project management and engineering
Repair of steel constructions
Preparing and coating the hull's surfaces
Repair of thrusters and propulsion systems
Refurbishing accommodation areas
Repair of piping systems
Repair of HVAC-systems
Maintenance of electrical and electronic systems and all other marine systems and equipment installed on a ship
We also do 5-year docking and 10-year docking

Conversion
Altering the purpose of a ship. Making changes or improvements to its capabilities, is one of many areas where we draw upon our experience from building a vast number of vessels. We offer:
Project management and engineering
Rebuilds and conversions
Installing and integrating required equipment and solutions
Classification work

Locate our Norwegian shipyards at the map