VARD ZeroClass – ready to act now
VARD has always forged new paths in response to market drivers and customer demand. In that spirit we are delighted to unveil our revolutionary VARD ZeroClass – our first range of zero emission smart vessels.
29. March 2022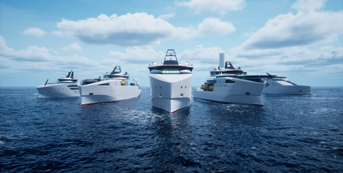 Now is the time to act
As emissions regulations tighten in face of the climate crisis, shipowners are in a challenging position as even vessels that are still relatively new will struggle to make the grade in terms of carbon footprint. Ordering a newbuilding today means you should prepare it to run on clean energy carriers. "The time to act is now if you want to stay ahead of the game," says SVP Sales & Marketing Christian Utvik at VARD.
"As an integrated shipbuilder we demonstrate the term 'one stop shop'. Offering the full range of services is key to achieving successful zero emissions, and given our long experience we're able to step into the unknown with confidence", says Utvik.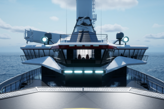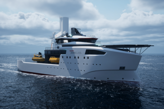 The big leap
In today's market there is a high tolerance for what is classified as zero emission, both for conversions and newbuilds. "VARD's ZeroClass is designed from scratch with zero emission fuel as the primary energy source. These designs are featuring genuine solutions, with all components harmonized – not a hybrid or retrofit. Together with a very efficient build process, this is a major step forward," says Utvik.
End-users, charterers and cargo owners will increasingly ask for nothing less as they strive to reduce their own climate footprint in line with market expectations. In the same manner we see investors and financial institutions having green initiatives high on their agenda.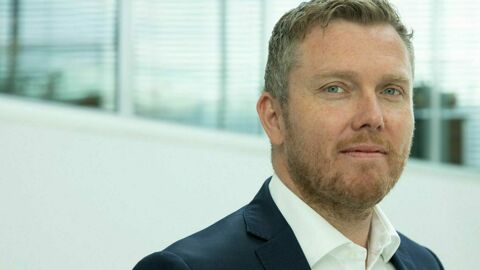 Long experience
The first designs off the drawing board is an Platform Supply Vessel, Windfarm Support Vessel and a Fishing vessel. Our team will guide you through the process from concept to delivery, and by working together with class, regulators, energy producers and equipment suppliers we can leverage our expertise to meet any challenges during the build.
Identifying your Zero
The zero and net-zero fuel alternatives – ammonia, hydrogen, methanol and biofuels – have their pros and cons. Some of them are still technically immature, but the evolution rate is high. VARD's validated design methodology analyzes all the baselines to identify the optimal solution for each client. VARD ZeroClass is designed to work with all potential clean energy carriers, giving customers maximum flexibility.
The starting point for VARD's design process is to determine exactly where and how the vessel will trade. Sophisticated big data modelling based on operational data from similar ships in conjunction with historical weather data enable VARD's hydrodynamics engineers to optimize hull geometry and power arrangement.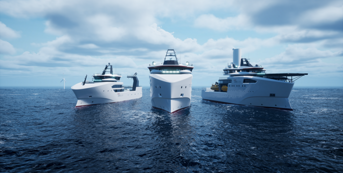 Diving into data
Operational profile data analysis points to the right choice of fuel and design. "We will have initial ideas on hull profile and internal spatial arrangements for a specific fuel, but our performance calculations on each iteration will identify the optimal solution," says Kåre Nerland, principal naval architect hydrodynamics at VARD.
VARD is now able to take into account actual wave heights and distribution of wave heights much more accurately in the design process. This allows designers to extract a concentrated operational profile based on power differentials at different speeds, different wave heights and different deadweights. VARD designers consider both calm water and wave resistance based on real-life conditions. "Our methodology supported by powerful software tools allows us to tailor-make the best possible zero emission solution for any ship type," says Nerland.
Double impact
Energy conservation and superior operational performance also define the green philosophy. Incorporating the latest smart technology optimises energy use across all on-board systems. The upside for customers is that radically improved efficiency also means reduced running costs.

Speed, draught and waves are most important for hull shape, while optimizing the hull for lowest fuel consumption is basically the story of compromise between power arrangement, resistance and stability. By analyzing all operational parameters and trade-offs VARD is able to implement design modifications rapidly throughout the design process.