Remote
Transforming fleet operations with advanced remote technology ready for autonomous shipping.
SeaQ Remote enables centralized remote control of vessel functions for lean manning, enhanced safety and 24/7 support with an expert in the loop.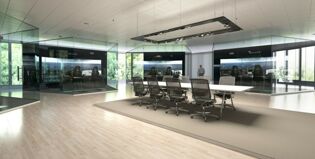 Remote monitoring and control
SeaQ Remote unifies the SeaQ suite of automated control systems for navigation, equipment, machinery and power management in an intuitive user interface that provides fully remote functionality from an onshore control center.
Smart data-driven management of shipboard systems allows the remote operator to switch between different operating modes, with instant access to KPIs for integrated control systems and the ability to handle safety-critical alerts in real time. Constant digital monitoring enables optimised safety and operational performance along with automated reporting.
Situation awareness
The control center has a full 360-degree overview of the external environment for the vessel facilitated by multi-directional cameras, close-range radar and a sound reception system installed onboard.
This gives a precise picture of operating conditions for heightened situation awareness with object tracking and detection, night vision and collision avoidance functions.
Navigation
Automated navigation of predefined routes can be adjusted remotely according to changes in the marine environment and weather conditions.
What you get with SeaQ Remote
Lean manning
Enhanced safety and sustainability
Expert in the loop
Condition monitoring
Optimised operational performance
Fleet-wide overview
Centralised data-driven vessel management
Control center with remote access to onboard systems
Cybersecurity safeguards
Intuitive user interface with multi-screen display
Ship-like control console with full functionality
Unmanned vessel operations
Remote navigation
SeaQ Control including Integrated Automation and Power Management systems
SeaQ Bridge and Navigation including Integrated Bridge
SeaQ Power including Energy Storage System